Fryd Disposable Vape: Discover a World of Tasty Vape Flavors
A Plethora of Flavorful Options:
One of the most exciting aspects of Fryd disposable e-cigarettes is their variety of flavors. From classic tobacco to fruity, a flavor suits every taste. Let's explore some of the mouth-watering options its disposable e-cigarettes offer:
1. Rich Tobacco: Indulge in the timeless taste of premium tobacco, reminiscent of traditional cigarettes. The smooth and rich flavor will satisfy even the pickiest tobacco lovers.
2. Juicy Watermelon: Experience the refreshing burst of juicy watermelon with every inhalation. The sweet, juicy flavor will transport you to summer heaven.
3. Creamy Vanilla Custard: Treat yourself to the velvety texture of creamy vanilla custard. This smooth and indulgent flavor is perfect for those with a sweet tooth.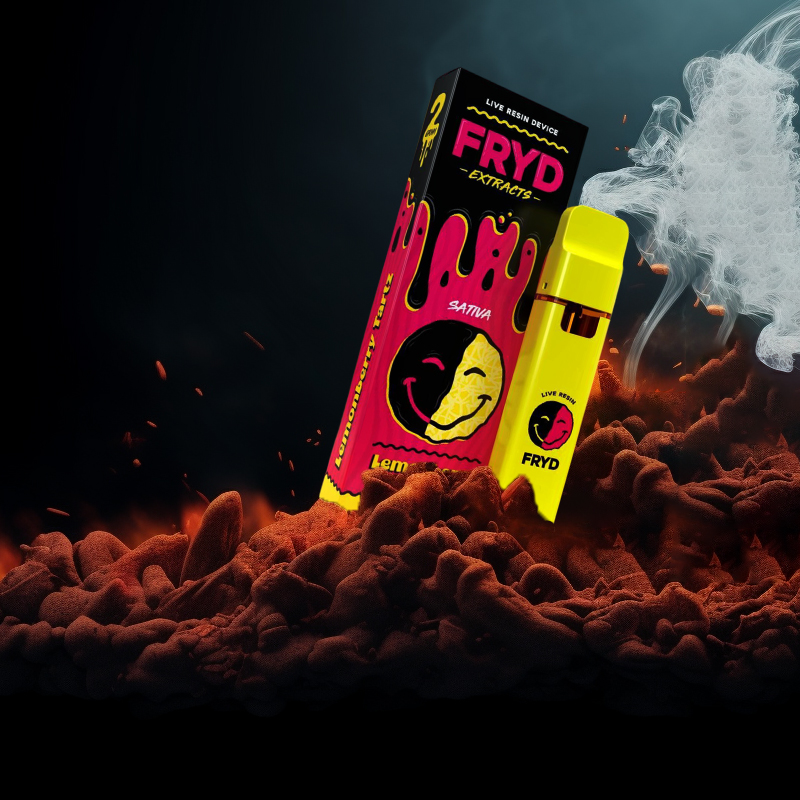 Fryd Disposable Vape: Enjoy A Smooth Nicotine Experience
When it comes to vaping, finding a product that provides a smooth and satisfying nicotine experience is crucial. Fryd disposable vapes revolutionize your vaping journey with superior quality and delightful flavors. Whether you're a seasoned vaper or new to vaping, these disposable vapes offer a convenient and enjoyable way to satisfy your nicotine cravings.
Fryd disposable vapes are designed with convenience in mind. Its disposable vapes require no refills or recharging, providing a worry-free vaping solution. Moreover, each disposable vape is pre-filled with premium e-liquid, ensuring a consistent and satisfying nicotine experience. Open the package, inhale, and enjoy the smooth and delicious vapor from these disposable vapes.
Enhance your vaping experience with Fryd disposable vapes and experience the joy of a smooth nicotine experience. So, choose these disposable vapes and start a delicious and satisfying vaping adventure today.
Fryd Disposable Vape: Elevate Your Vaping Experience
E-cigarettes have now become the most popular alternative to traditional cigarettes, offering a variety of flavors and a more customizable experience. Fryd disposable vapes take your vaping journey to the next level. They provide a convenient and satisfying way to indulge in your favorite flavors. Whether you're a seasoned vaper or new to vaping, these disposable vapes are designed to enhance your vaping experience.
Here, quality and safety are top priorities. Each disposable vape is rigorously tested and meets industry standards to ensure a premium vaping experience. The high-quality materials used in its construction ensure durability and reliability. With its disposable vapes, you can vape confidently, knowing that every puff of your vape is of superior quality and safety.
Not only does the Fryd disposable vape offer an exceptional flavor experience, but it also boasts a long-lasting battery life. You can enjoy hours of uninterrupted vaping without worrying about running out of power. Experience the comfort and satisfaction of its disposable vapes now and enhance your vaping experience. Choose these disposable vapes and embark on a delicious, satisfying vaping journey like never before.
SUBSCRIBE TO OUR NEWSLETTER